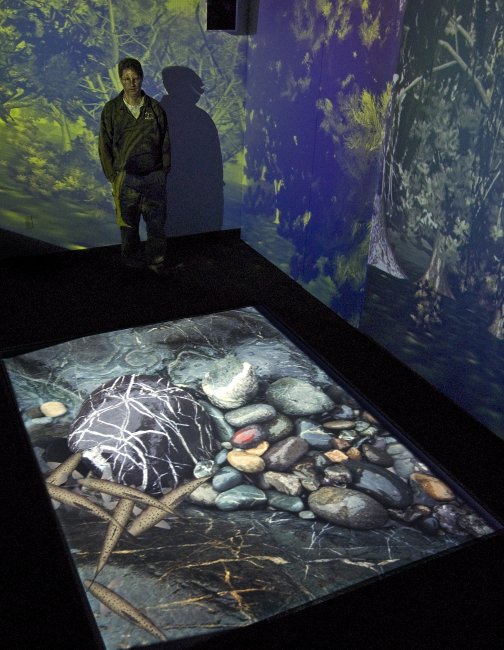 The Pond is in a secluded forest clearing where birds are singing, the trees are swaying in the breeze, and if you listen carefully, a cow is mooing somewhere in the distance.

In the center of this clearing is a pond, and in it seven speckled trout are swimming.

You touch the surface of the pond and water waves ripple at your fingertips. The fish become curious at this disturbance and come to investigate. If you can touch one of the fish it will dart off to safety.

The Pond is actualy a computer-generated environment. It uses projectors and surround-sound audio to create a real place - a serene place you might want to visit.